I was born and raised in Boston, and my wife and I live about an hour outside the city.
I paint common stuff, particularly inanimate objects, in a relaxed naturalistic way, sensing the slow changes or latent emotions in scenes that are apparently static.
My work has been shown in the U.S. and abroad, including the the Danforth Museum in Framingham, Massachusetts; Praise Shadows Art Gallery in Brookline, Massachusetts; the Nassau County Art Museum in Sandy Point, New York; the Vanderbilt Estate Museum in Centerport, New York; The Hague Museum of Art (the Netherlands), and the Tokyo Gallery (Japan). I'm also an artist-member at the Bromfield Gallery in Boston, Massachusetts.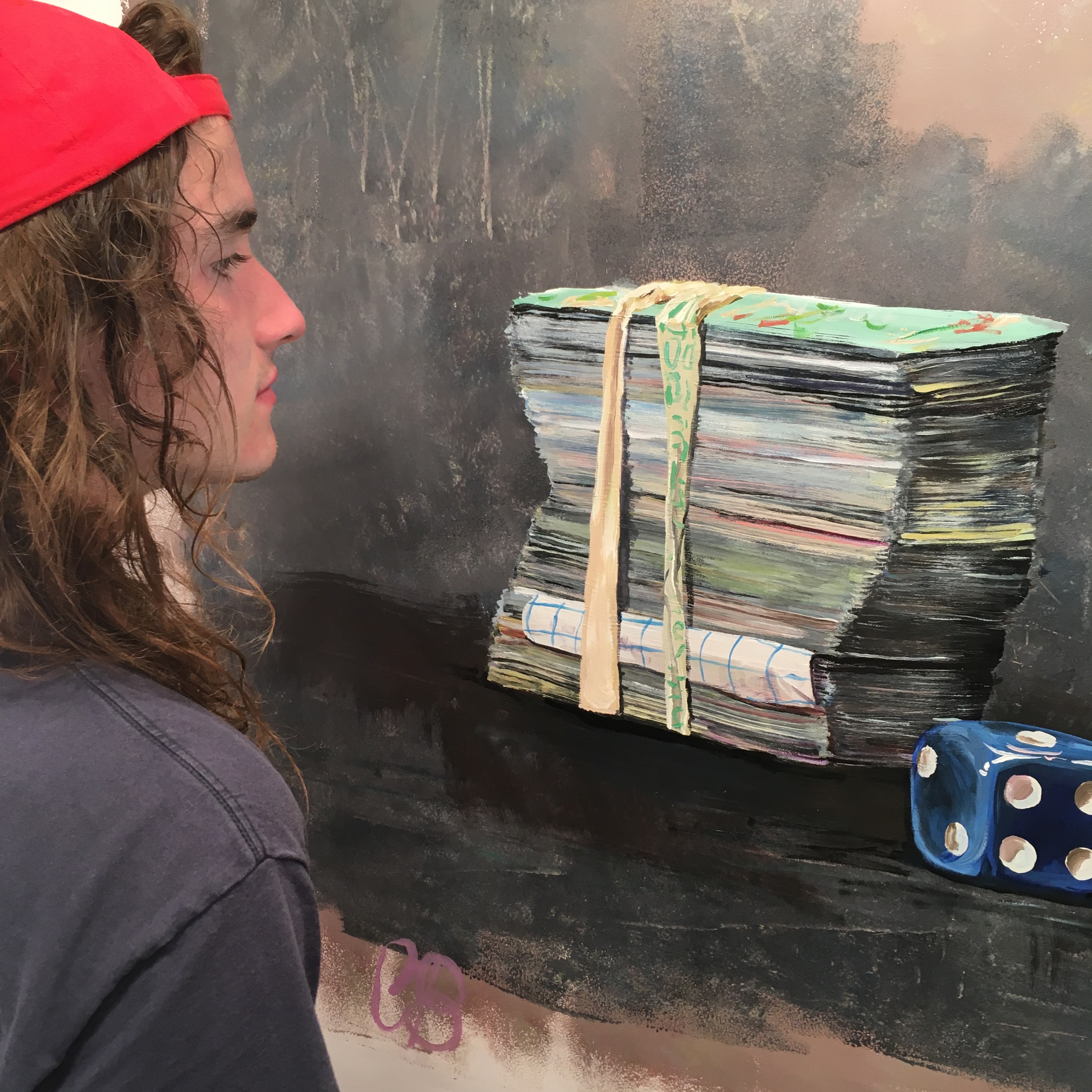 Machi Koro cards and dice
Website and all artwork ©2022 Caleb Brown.