I was born and raised in Boston, but I really grew up in museums and libraries and I made sure I caught every animation festival that came to town.
I paint common stuff, particularly inanimate objects, in a naturalistic way, sensing the slow changes or latent emotions in scenes that are apparently static. I like to show what is there, what is hidden, and what could be imaginary. I assume everything I see is authentic.
My paintings have been featured in exhibitions in the United States and abroad, including The Hague Museum of Art in the Netherlands; the Tokyo Gallery in Japan; the Nassau County Art Museum in Sandy Point, New York; the Danforth Museum in Framingham, Massachusetts; the Bromfield Gallery in Boston, Massachusetts; and the Vanderbilt Estate Museum in Centerport, New York.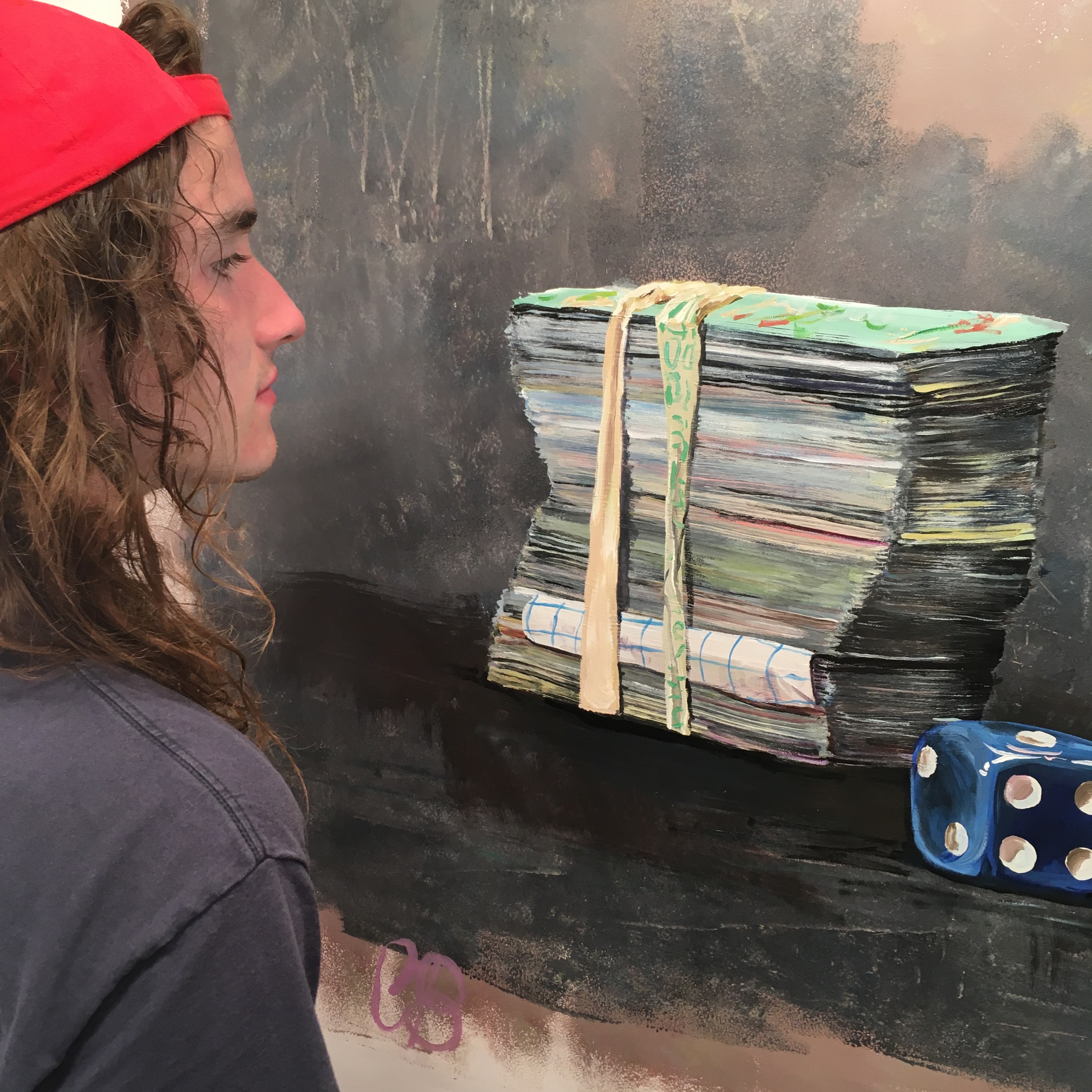 Machi Koro cards and dice
Website and all artwork © 2020 Caleb Brown.