I was born in Boston, MA and now my wife and I live about an hour outside the city with some pets.
I paint common stuff, particularly inanimate objects, in a relaxed naturalistic way, trying to depict the transformations that accumulate through use. I'm interested in how we come to value the treasure and the trash we collect, and I like to provoke a response from the child within.
My work has been shown in the U.S. and abroad, including the the Danforth Museum in Framingham, Massachusetts; Praise Shadows Art Gallery in Brookline, MA; the Nassau County Art Museum in Sandy Point, New York; the Vanderbilt Estate Museum in Centerport, NY; The Hague Museum of Art (the Netherlands), and the Tokyo Gallery (Japan). I'm also an artist-member at the Bromfield Gallery in Boston.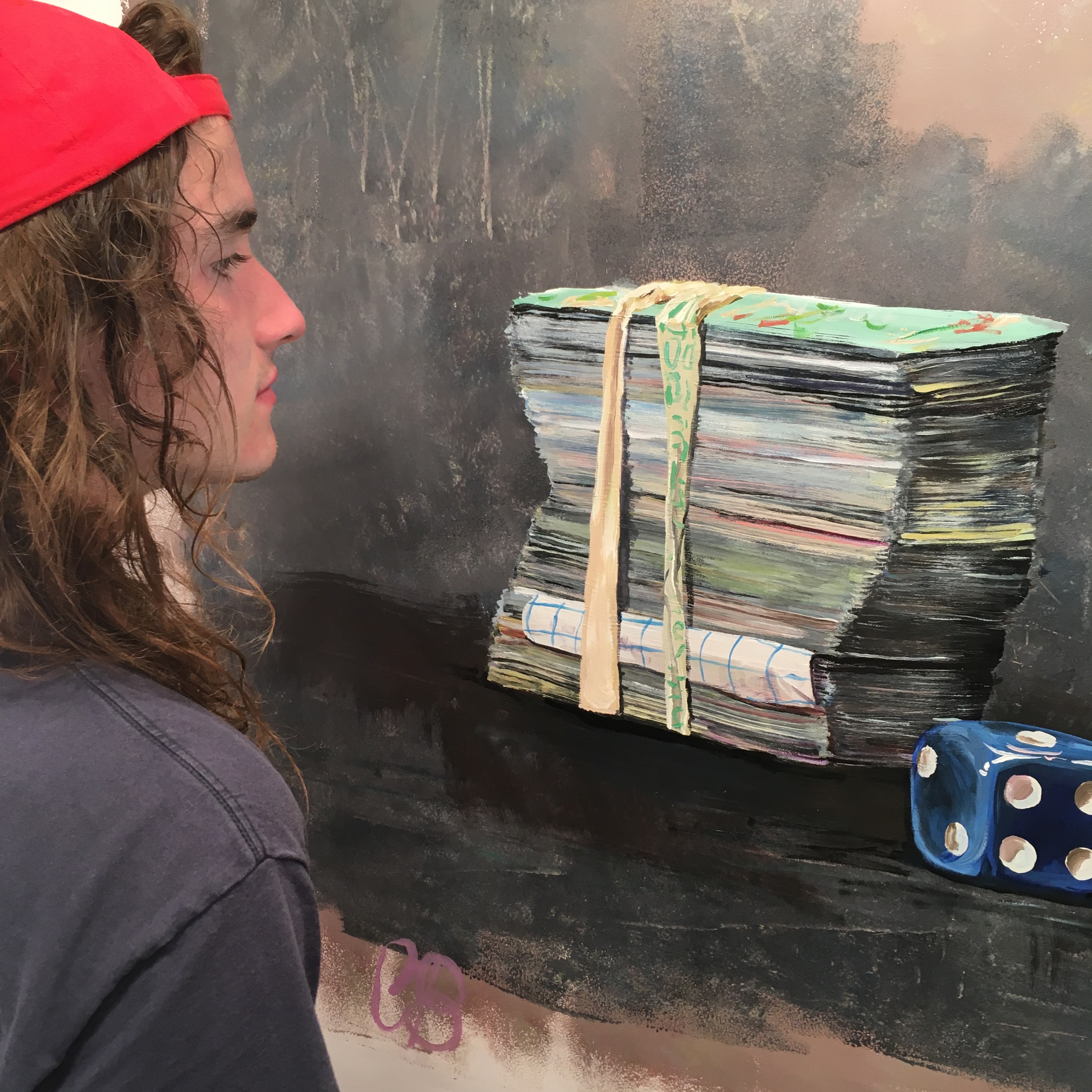 Machi Koro cards and dice
Website and all artwork ©2023 Caleb Brown.